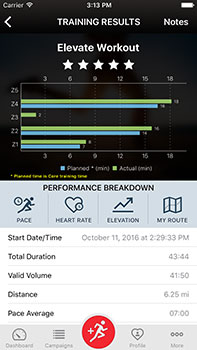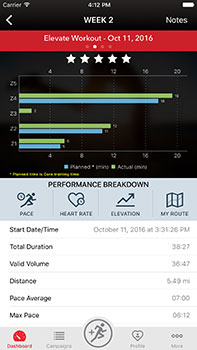 2 Hours or More Each Week
PRsue will use your preferences to generate workouts that tell you what volume (i.e., how many minutes) to run and at what intensity (i.e., which zones to stay in) on those days. Since PRsue measures exercise intensity with heart rate, you'll need to run with a PRsue-compatible heart rate monitor and perform a 30min challenge to define your lactate threshold heart rate.
Get Running!
To use PRsue, you will need to:
Download the app from the App Store. The PRsue app works with iPhone and requires iOS 9.3 or later.
Create an account and provide some basic information.
Create a campaign to train for an event or fitness milestone.
Go run! If you want to add extra runs to your campaign, the JustRun feature lets you track volume and zone performance if you run with your hardware.
Have Questions?
There are a few ways to get more information about how PRsue works:
In the app, under the More tab, you'll find a "Learn About PRsue" link with information about features, zone training, a Frequently Asked Questions section, and heart rate monitor info and troubleshooting tips.
You can access the user forums on the website to ask questions and exchange tips with other PRsue users.
Explore Your Workouts and Data
PRsue's dashboard is a powerful tool that allows you to see your workout plans and review your performance detail. The best way to learn it is to dive in and explore. For an introduction to the dashboard, click here.
Stay in Touch
You can subscribe to our mailing list to keep up to date with PRsue development.
"It was really fun to try to stay in the zones today. This app really helps me get connected to what it should feel like when I'm running at the right pace for speed workouts. And recovery too! Love it!" – Rochester, MN